Spotting Counterfeit Pandora Beads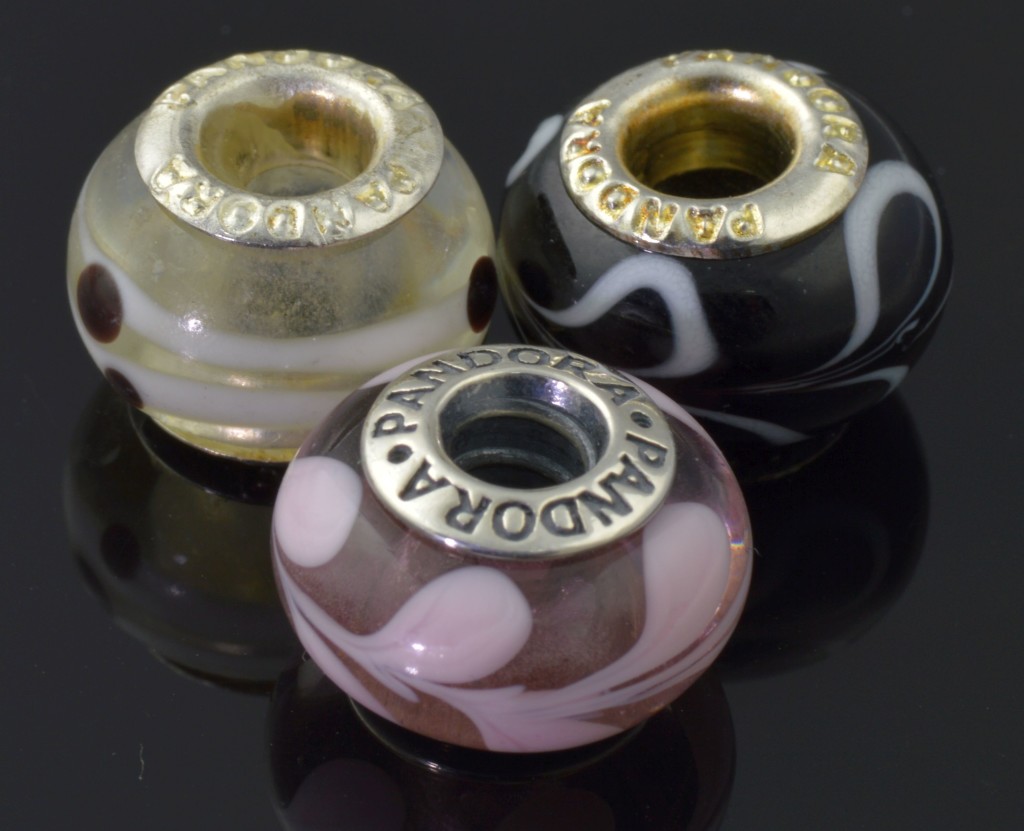 Consumer alert: we've seen some fake Pandora charms lately so here's a quick alert. The top two are counterfeit, the bottom is real.   Here is a quick guide to telling the difference:
The printing is even, well spaced and crisp on the authentic bead but blurry on the fakes.

The fakes are discolored because they're only plated vs. sterling silver like the Pandora.

On these fakes the 925 stamp (which marks real beads as sterling silver) is missing.

Many Pandora are threaded down the center whereas the fakes are smooth. 
If you are buying charms from someone you don't know or trust be cautious.  Compare them against any beads you already own to see if the quality is consistent.  
We used our XRAY tester on the replicas. They are made of a mix of copper, zinc, nickel and LEAD.