We "recycle retail". Sell us your second hand items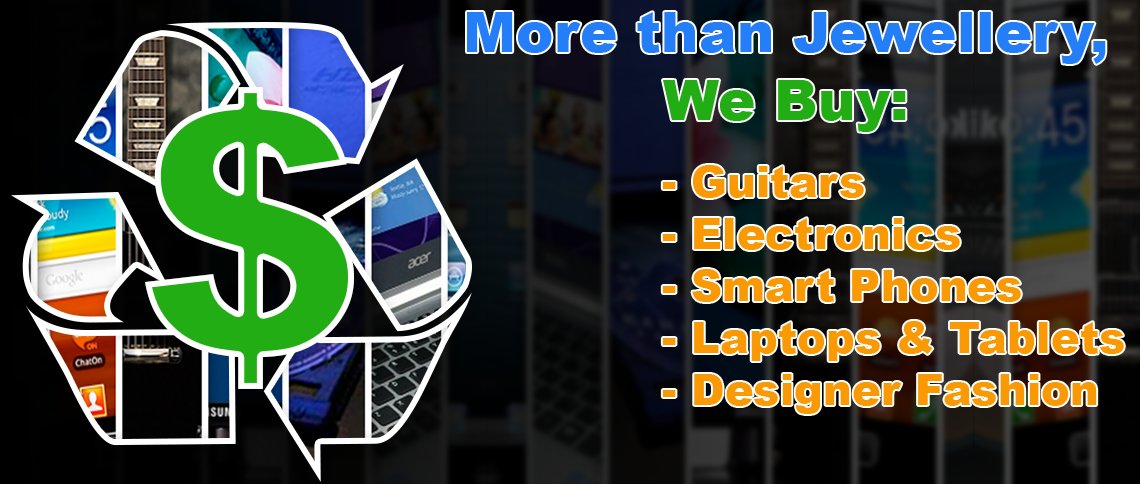 Why do the work of having a garage sale or selling online when you can get paid today!?! Premier is Kelowna's oldest pawnshop which makes us "second hand" experts. More importantly, second-hand doesn't mean second best. We'll pay you premium cash for your gently used items. This has some huge upsides:
Puts cash in your pocket immediately.
Frees up your time
Avoids the stress and hassle of selling personally
Offers great pre-owned deals to our shopping clients
Does good things for the environment and the world.
We take a lot more than just jewelry, just take a look below!
We Buy TV's, Soundbars, & Media Boxes
We Buy TV's, Soundbars, & Media Boxes
We're ALWAYS looking for TV's and home entertainment. Here's our WANT LIST of items we'll pay premium dollars for:
4K TV's of any size.
1080P SMART Flatscreen TV's of any size.
Sonos or Bose soundbars
APPLE TV boxes
nVidia SHIELD Android TV
Blu-Ray players
Media Players or Home Media Servers
Please bring in all remotes and cables. If you are missing a remote we're often still able to buy your item if we can source a replacement remote.
We Buy Tech Laptops, Tablets, & More
We Buy Tech Laptops, Tablets, & More
Got a new laptop? Let us buy your old one! We're strong buyers for any technology products including:
Ultrabook, gaming and regular laptops
APPLE Macbooks and Macbook Pro
Tablets including iPads, Microsoft Surface Pro and Android
Desktop PC's and iMacs
24″ and larger monitors
Logitech and Razer gaming keyboards and mice
Please make sure your technology products are charged before bringing them in. We'll need all of the cords and power blocks. Lastly: items that are cloud locked (iCloud, Google FRP) will need to be unlocked before we can purchase them.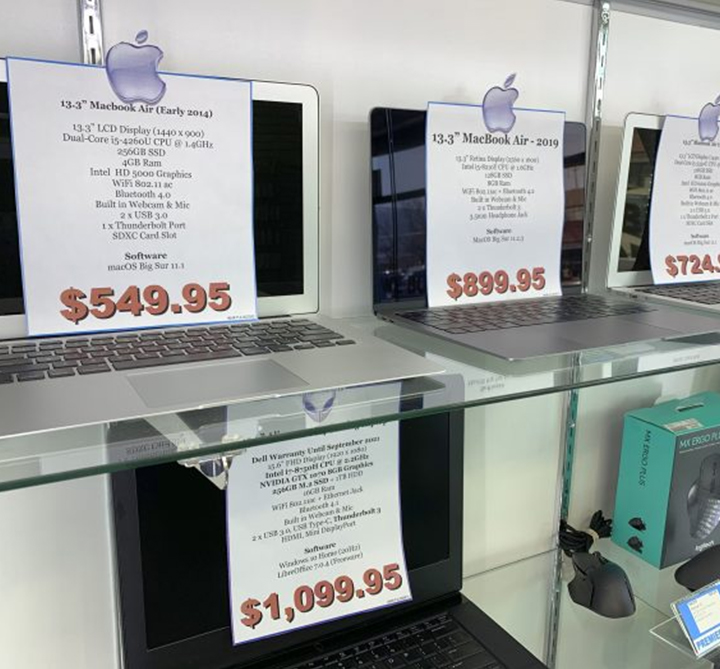 We Pay Cash for Video Games: Retro & Modern
We Pay Cash for Video Games: Retro & Modern
Video games: new and vintage! From classic Xbox to the latest 4K enabled PS5 we're happy to buy, sell and lend money for all of your gaming items.
Premiums paid for:
Retro gaming such as N64, NES and SNES. Consoles and games!
Current Gen systems such as Playstation 5, PS4, Xbox Series X etc. Games and consoles!
After market upgrades and accessories
Retro is really popular lately so don't under-estimate the value hidden in your old game collection. It might seem second hand to you but it's preowned "new to you" treasure for our clients.
It's time to sell your Cell!
We want your old phones! Premiums paid for:
Current generation APPLE Iphones
Recent Samsung Galaxy phones
Unlocked phones for major brands.
Please make sure all account locks are disabled (iCloud, Samsung FRP protection etc).
IMPORTANT: If you got your phone as part of a cellular plan you may not be able to pawn or sell it until the plan is finished. Our team will be glad to help you determine if your phone is eligible.
Cash Paid For Vintage Cash!
Did you know money was worth . . . money? Yes, we buy vintage and collector currency including misprints, folding errors, rare serial numbers and more. Bring down your old bills and get some NEW bills in exchange!
DO NOT take old currency to the bank without checking with us first. Banks will trade these in at FACE VALUE and you may be losing hundreds of dollars. Some older bills or those with rare serial numbers could be worth MUCH more than you think.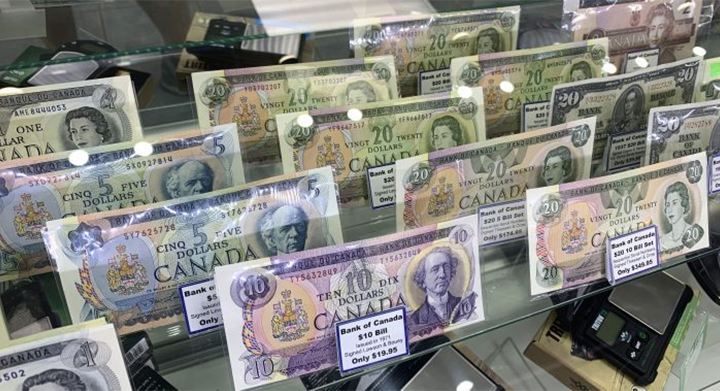 Why Should I Sell To Premier?

We pay cash now and and it's MUCH easier than trying to sell it online.  Let's be honest, selling it yourself involves work.  You have to:

Take photos and post it online.
Message back and forth with buyers answering questions.
Book a time to meet them.
Haggle over pricing when they arrive
Trust that they won't just grab and dash with your item
Be concerned for your safety if items are higher value.

How much is your time worth?  There's no guarantee you'll get more with a private sale and it costs you time and effort.  It's just EASIER to get paid today.